Family Law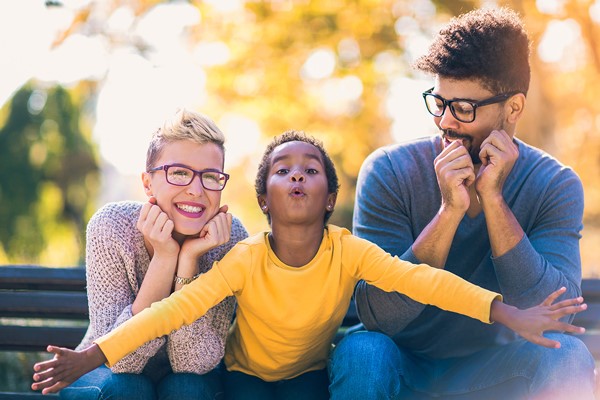 FIXED FEE DIVORCE AVAILABLE £700 plus VAT plus disbursements (ie Court Fees)
The breakdown of any relationship can be an extremely difficult time for the whole family and should it lead to Divorce proceedings, we intend to try and make the process as painless as possible. We can offer a fixed fee divorce click here for further details.
One of the following five reasons could be the cause:
Adultery
Unreasonable Behaviour (i.e. you could not be expected to go on living with that person)
Desertion (i.e. one party left the other and have lived apart for more than two years)
Two Years Separation (i.e. you have been living apart for two years or more and both agree to Divorce)
Five Years Separation (i.e. you have been living apart for five years or more)
Often with Divorce proceedings, other issues regarding children and finances will also need to be resolved. We can guide you through these processes.
Fixed price divorce and financial issues representation
Getting divorced can be costly both financially and emotionally. At this time of uncertainty Dawsons Law takes the worry away from the uncertainty of paying for Legal Costs when dealing with both their divorce and financial matters surrounding it. Our Clear Transparent Fixed Fee Divorce Fee
Fixed Fee Divorce £700 plus VAT plus Disbursement (ie Court fees)
If you are a person who has received a divorce petition (known as a respondent) the fixed price is £425 plus VAT
What is included in the Fixed Price Divorce?
Our fixed fee divorce package includes all steps from initial instructions through to Decree Absolute (Final Order) at the end of the divorce process.
What is not included in the Fixed Price Divorce?
Our fixed price divorce package does not include any associated work such as financial work concerning assets or pensions (ancillary relief) or legal advice provided where children are involved. We will provide you with a competitive quote for dealing with matrimonial financials or matters relating to children and can provide you with interest free monthly payment terms.
How do I order and pay for the Fixed Price Divorce?
Call us and book and appointment. The first 20 minutes Free
SEPARATION
You may opt for separation instead of starting immediate Divorce proceedings. Should this be the case, we offer advice on drafting Separation Agreements. A Judicial Separation does not end the marriage, but does end the duty to live together. Normally any financial arrangements would be settled between you and your spouse and a Deed of Separation would be drawn up. If an agreement cannot be reached, then Mediation is an alternative way to deal with such aspects of separation, whereby you would attend meetings to decide as to whether or not an agreement can be reached. Any agreement reached would be checked over by a Solicitor.
You must divorce before being allowed to remarry.
PRENUPTIAL AGREEMENTS
A Prenuptial Agreement helps you and your partner to make a formal arrangement concerning your financial matters prior to marriage or civil union. The content of a Prenuptial Agreement can vary widely, but commonly includes provisions for the division of property should the couple divorce and any rights to spousal support during or after the dissolution of marriage.
A Prenuptial Agreement is the best and only way for a couple to protect their assets in the event of a divorce and although not very romantic it makes sense to get one drawn up so that both of you know exactly where you stand from day one.
The Court always has discretion to overturn any agreement in family proceedings, although if legal advice has been taken and the proposals were considered by fair when the agreement was made, the Court is unlikely to contest the couples express wishes, which makes the agreement a valuable addition to your legal protection.
The Prenuptial Agreement can deal with the following: –
Property
Pensions
Gifts
Inheritance
Maintenance and future income
Legal advice
Company and business assets
Tax liabilities
Trusts
Inheritance
COHABITATION
More and more people are choosing not to enter into marriage, but to live together instead. Contrary to popular belief, English law does not recognise the concept of the common law spouse. This means that, at the end of a relationship, a cohabitant does not have any automatic rights to a property if their name does not appear on the title deeds. Furthermore, cohabitants do not have any right to receive maintenance for themselves from their former partner.
We are able to offer advice on the following issues in particular: –
whether you have a claim to an interest in a property owned in your former partner\\\'s name;
the extent of your interest in jointly owned property;
cohabitation contracts (the cohabitants equivalent to a pre-marital agreement;
domestic abuse;
if your partner has died and not made any provision for you; and whether you are entitled to financial provision for your children.
CIVIL PARTNERSHIPS
If a Civil Partnership breaks down, you may wish to dissolve the Civil Partnership. The procedure is similar, although not the same, as Divorce. Like Divorce, other matters may also need to be resolved; including any relevant children of either party or financial matters.
CHILD MATTERS
Contact or resident issues we can advise. We fully recognise the impact such disputes have on children and with our philosophy of every child matters we will give advice which seeks conciliatory resolve.