The Dawsons Law Team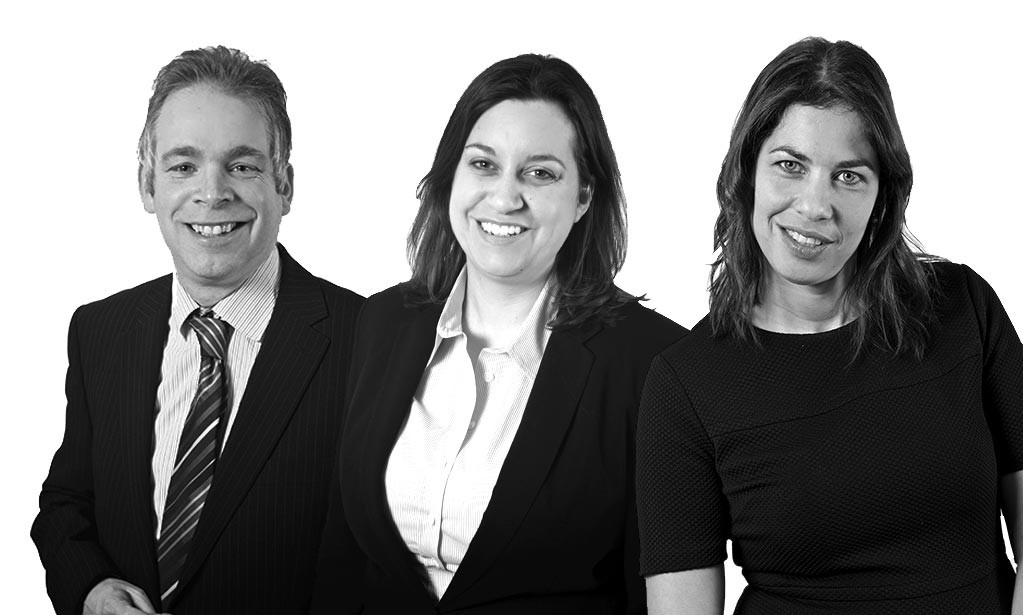 Top image, The Dawsons Law Team – Ben Dures, Sophie Mitchell and Salena Dawson 
Salena Dawson – Principal Solicitor
Salena Dawson qualified as a solicitor in 2002 after completing her training contract in the Breckland Region. After heading up an Employment law department, mainly representing employees, she joined a Norwich firm specialising in Employment law allowing her to act for employers appearing as an advocate before local Employment Tribunals.
In 2006 Salena joined Norwich Union Commercial in order to expand her knowledge of Commercial Law and to gain a Corporate aspect of running a business. But missing working within the community Salena took the bold move to leave the safety of Norwich Union/ Aviva and in 2008 set up her own legal firm Salena Dawson & Co Solicitors, which on expansion became Dawsons Law.
Salena chose Watton for her first office because it was in close proximity to her then home in Thompson. Four years on Salena Dawson open her second office in Hethersett and now employs key members of staff providing services in Private Client and family Law. As a result of ongoing expansion Salena Dawson took the decision in 2013 to rebrand the firm, now to be known as Dawsons Law. She is proud to have realised her want to provide city expertise locally and be "Solicitors at the heart of the community"
Salena Dawson works for a range of local business on a range of Employment and Commercial matters. Salena Dawson also represents employees often on a no win no fee basis.
Salena is also Regional Chair for the FSB and oversees 6000 members throughout Norfolk and Suffolk. She is a proactive campaigner on the issue of skills into rural and market town communities and sits on the NALEP skills board and is governor for on the board for City College, Norwich.
Sophie Mitchell – Solicitor
Sophie qualified as a solicitor in 2006 after completing her training contract in Norwich. Salena Dawson was one of the solicitors to assist Sophie with her legal training at that time and is honoured that Sophie is now an integral member of the Dawsons Law team. Since 2006 Sophie has specialised in Family law and is committed to the constructive resolution of family disputes Sophie's philosophy to promote a non-confrontation approach to family disputes embodies the core value of Dawsons Law, to attempt to bring a conciliatory approach to all disputes. Sophie advises clients in respect of all manners of family disputes including divorce, co-habitation disputes, Matrimonial Financial Settlements, Separation Agreements and children matters.
Sophie represents clients on a range of Children matters in Court.
Sophie is also trained in Private client work and assists Dawsons Law with Wills and Probate and Lasting Power of Attorney
Ben Dures – Consultant Solicitor
Ben Dures qualified as a solicitor in 1997 and for 11 years was a Partner in a Local Legal Firm before becoming a Consultant Solicitor which gives him the flexibility to see clients throughout the region. Ben advises and represents individuals and businesses who want to make a claim for damages in Civil Dispute for monetary claims or for breaches of Commercial Contracts and represents local business in the recovery of monies owe to them.
Ben also advices business and individuals in the defence of claims against them and such advice can initially be undertaken on a fixed fee basis.