The Dawsons Law Team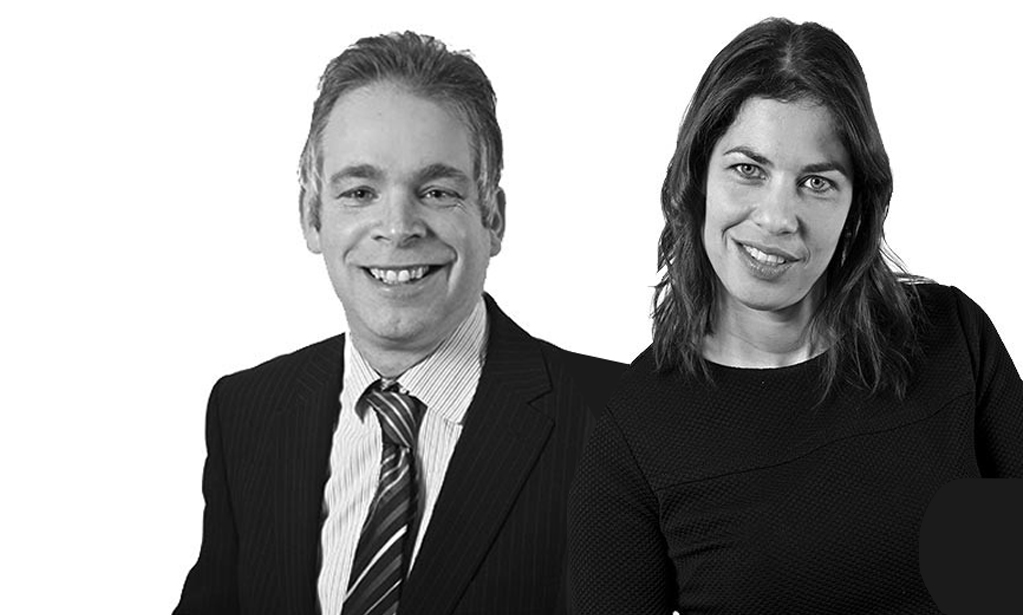 Top image, The Dawsons Law Team – Ben Dures, and Salena Dawson
Salena Dawson – Principal Solicitor
Salena Dawson qualified as a solicitor in 2002 after completing her training contract in the Breckland Region. After heading up an Employment law department, mainly representing employees, she joined a Norwich firm specialising in Employment law allowing her to act for employers appearing as an advocate before local Employment Tribunals.
In 2006 Salena joined Norwich Union Commercial to expand her knowledge of Commercial Law and to gain a Corporate aspect of running a business. But missing working within the community Salena took the bold move to leave the safety of Norwich Union/ Aviva and in 2008 set up her own legal firm Salena Dawson & Co Solicitors and retrain in Private Client in order to provide the community with the legal service they most required.
Salena chose Watton for her first office because it was in close proximity to her then home in Thompson. In 2013 with taking on new staff ,Salena rebranded the firm "Dawsons Law" as an acknowledgement she was no longer practicing alone. In 2018 as a result of ongoing expansion Salena moved the office to the Hethersett Region, continuing to provide city expertise locally and provide mobile legal services to the Watton and Wayland Area.
Salena now resides in Hethersett and provides legal services to a range of local businesses on Employment issues . Staying true to her community Salena also combines her Employment Practice with private client being an Attorney or Executor for those with nobody locally to act. She undertakes Probate and administration of Estate works
Salena also sits on a local Board Edugrowth UK and is proud to be a Solicitor at the Heart of the Community
Ben Dures – Consultant Solicitor
Ben Dures qualified as a solicitor in 1997 and for 11 years was a Partner in a Local Legal Firm before becoming a Consultant Solicitor which gives him the flexibility to see clients throughout the region.
Ben advises and represents individuals and businesses who want to make a claim for damages in Civil Dispute for monetary claims or for breaches of Commercial Contracts and represents local business in the recovery of monies owe to them.
Ben also advises and represents clients with disputes over Contested Wills, Estates or Trust. Ben advises and represents on Inheritance Act claims
Ben also advises business and individuals in the defence of claims against them and initiate advice can initially be undertaken on a fixed fee basis.
Ellen Brown – Paralegal
Ellen commenced working with Dawsons Law in the height of the pandemic in 2020 to provide administrative assistance and support to our solicitors.
Ellen enjoyed the legal environment so much that she has taken on the mammoth task of qualifying legally and as a result she has commenced a new position with Dawsons Law and is undertaking a Paralegal CiLEx qualification with the ambition to become Chartered Legal Executive and thereafter a solicitor. Dawsons Law are proud to be integral in Ellens journey.
Ellen's role is to prepare legal documentation, liaise with clients, third parties and beneficiaries on a range of matters. Ellen undertakes legal research and will often be the first you hear when contacting us at Dawsons Law.
Louis Marlborough – Legal Assistant
Louis first joined the firm in 2014 for the purpose of work experience. We were so impressed with his dedication to his role that after his 8 weeks placement Dawsons Law created a role for Louis. Despite Louis spreading his wings twice, he returned to us permanently in 2019.
As Legal Assistant to Salena Dawson, Louis prepares Estate Accounts on probate matters, liaises direct with Ms Dawsons clients and assists with preparation for hearings