'Til living together 24/7 in Global Pandemic do us part. Enquiries for Divorce and separation advice increases as Couples seek a more positive New Year.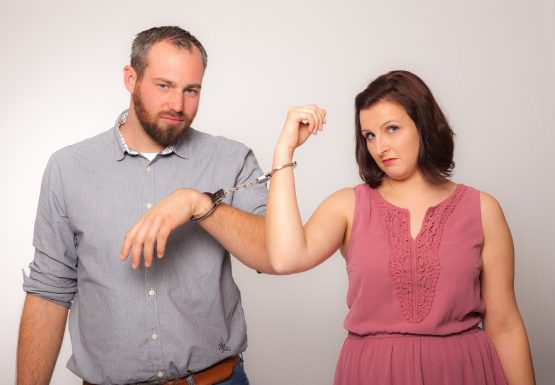 As a market town firm, we are used to seeing the traditional ebbs and flows of Divorce and separation enquiries. For years we could set our annual clock for the onset of new enquiries for divorce, separation and matrimonial finances advice. January would bring new clients seeking to ensure the New Year was going to bring personal change. The trigger often being the pressure of the Christmas Holidays, where couples tried to create the perfect family Christmas (often for the sake of the children), only to realise that Christmas is not like the movies and the enforced spending of time together often along with alcohol consumption, not receiving the correct Christmas gift, keeping up appearances for external family members (and failing), burning the turkey, tired children and the realisation of no longer liking being in the same room as their partner led to a decision that the relationship had irretrievably broken down. Hence the peak in people seeking professional advice, as soon as possible usually being the day the children returned to school.
We could also guarantee a peak in September just as the children went back to school. This trigger seeming to be that couples spent the two weeks family holiday together, full of anticipation, in the sun with no escape, often in foreign lands with unresolved issues coming to the fore. Again this voluntary forced time together, led people to re-evaluate their relationships, their marriages and conclude that ending the relationship was in the best interest of the people involved.
As for the rest of the year save for minor increases after a long bank holiday or school holidays then enquires for Family Law advice remained relatively steady.
Then came 2020 and the traditional ebbs and flows of new client enquiries disappeared. The Office for national Statistics has stated that it believes 2020 could see an extra 38,346 file for Divorce compared to other years.
As 2020 began January bought with it the usual increases but from the end of March and lockdown 1.0 beginning nothing, no steady enquires, no new divorce applications instead 6 weeks of Family Law advice drought. Yes the current matters continued and the Courts continued (slowly) to process applications, but it seemed living in the same house as a spouse meant that to make enquiries direct just did not (or could not happen) often due to lack of privacy or simply to keep the peace. Alternative methods were sought and indeed Citizens Advice reported a 25% increase in web inquiries and the co-op Legal Services seeing a spike of 42%
But then the restrictions started to lift and as offices have become COVID-19 secure people felt safer to meet for professional advice. This has meant from June there has been a steady increased of Family Law Appointments, not only face to face but now people are accessing advice through Zoom and via the telephone. Our Firm replicates the national trend of an approximately 29% increase in enquires compared with the same period last year. Further with the cessation of Stamp Duty until March 2021 there seems to be an increase in separated couples having certainty of selling the matrimonial property and purchasing their new individual homes providing a much-needed boost to the housing market
The strain and uncertainty of a national pandemic has caused much revaluation by people of their relationships and living arrangements and the need for professional advice continues. As the season to be jolly approaches it seems that couples on the brink of separation have already been tipped over the edge and separation has now commenced, no longer waiting until after Santa's sleigh has left the building. In October when Boris Johnson warned "Christmas is going to be different this year" was this what he envisaged? 'Til living together 24/7 in Global Pandemic do us part and so far it has parted the 38,000 and counting.
So maybe this forthcoming January the telephone will not be hot with the usual new divorce enquiries but rather in celebration of new beginnings, new starts , new loves, and being wiser with hindsight maybe our office phones will be alight with couples seeking to plan for new starts with Co-Habitation Agreements or Pre Nuptial agreements rather than divorces
Whatever your Family Law enquiry, Dawsons Law provides the first initial appointment for no charge*. Appointments can be face to face at our Hethersett office, via Zoom or by Telephone Appointment Call 01603 327280 to make an appointment with our Family Law Solicitor Sophie Mitchell
Written by Salena Dawson and Sophie Mitchell both solicitors with Dawsons Law
Picture by Alfred Derks
*Terms apply enquire within