WORK SOMEWHERE AWESOME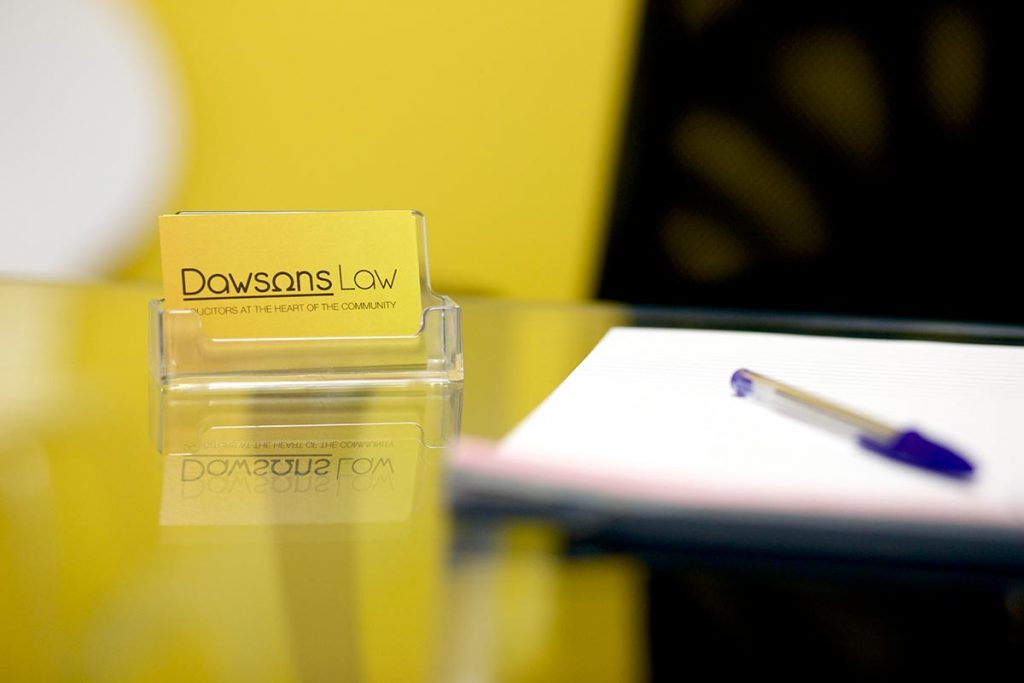 CURRENT VACANCIES
Dawsons Law is a market town firm operating from offices in the Hethersett and providing legal service to areas such Wymondham, Norwich, Attleborough, Attleborough, Thetford and throughout Breckland.
We are looking to recruit qualified legal staff for our practice areas and a variety of non-legal support roles on a regular basis.
We interview and Disclosure Check each member of staff and our interview process usually involves just one or two interviews.
We advertise our vacancies direct on our website (see links below) and our Twitter account @dawsonslaw
For available positions see below:
Receptionist/Typist – Business Administrator Apprenticeship
Closing date 6th August  
Full time role. We are looking for an person who would like to career develop and therefore the candidate must want to undertake the Business Administrator Apprenticeship to apply at the link below
https://www.findapprenticeship.service.gov.uk/apprenticeship/-620014
PARALEGAL Apprenticeship
We are seeking an individual who would want to career develop to a recognised legal Qualification. Your role would include administrative duties such as Reception, Audio Typing and legal secretary responsibilities but the benefit would be for you gain legal work experience with in a busy firm at the heart of the community and assist Legal Team on cases and matters preparation of disclosure and hearing bundles. You will also be asked to help with proof reading and document review and other administrative tasks.
Further you would be assisting our Consultant Solicitor with a variety of Litigation Matters ranging from Inheritance Act Claims to Money Disputes
We Ideally are looking for a person GCSE Qualifications or Equivalent who would like to career develop and would be seeking to Train to qualify as a Solicitor or Legal Executive

The role will include the following:
Maintain case-load and ensure matters are dealt with in accordance with legislation
Issuing pre-action correspondence, Employment Tribunals county court claims and all enforcement proceedings including charging orders
Preparation of payment agreements, collecting payments from client debtors and recording all payments accurately
Dealing with all legal matters relating to charge back under Section 75 of the Consumer Credit Act
Drafting on various matters including Will, probate application
You will need
Excellent People Skills
Accurate and efficient working skills
Previous diary management experience is helpful.
Excellent IT skills
Ability to work in a small team and by yourself.
Proactivity
Experience desirable but not a prerequisite.
This is a full time role Monday to Friday although part time hours would be considered for the right applicant – Homeworking for part hours is available Please contact us email reception@dawsons-law.co.uk for further information
FAMILY LAW SOLICITOR/CILEX – Part Time 2/3 days per week
We seek an experienced solicitor or qualified member of CILEX for a part time position in Our Hethersett Office.
The case load is all private family and matrimonial comprising of divorce, finances and private law children.
This role will enable a lot of growth for the successful candidate, they will take an important part in the success of the team. The successful candidate will also possess the following qualities:
• Good all round knowledge and experience in family law
• Excellent communication skills
• Excellent IT skills
• Exceptional client care skills
• Highly organised and able to prioritise well
• A good team player but also confident working alone as require
Salary dependant on experience.
Experience:
• post qualification: 2 year (Preferred)
please apply to salena@dawsons-law.co.uk
No Agencies
CONSULTANT SOLICITORS
We appreciate at Dawsons Law that you may not want to beholden to the workplace but still want to practice you area of Law without the want or desire of setting up your own firm. Being a Consultant Solicitor gives you the excellent balance of working for yourself but under the umbrella of a well established firm.
By surfing this website, you will see that Dawsons Law is a firm of excellent people with a strong commitment to its clients.
We thrive on positivity and creating an environment that strives to want you to want to work with us. We are straightforward and transparent, we do not deal in complicated agreements or systems. We make life easier for you to practice. All you need to ask yourself is are we type of firm you would like to work for?
We offer Our Consultants
• A case management and accounts system
• A fair fee-sharing arrangement
• Supervision and support
• Marketing assistance
• Administrative support
Why Work for Dawsons Law as a Consultant?
We work nationally but still maintain a community feel. We truly are solicitors at the heart of the community whether that be business or individuals.
We allow you to chose how and when you work giving you control over your working life. You continue to be your own boss.
So How does it work?
You would remain a self-employed consultant solicitor, but all work that you undertake for Dawsons Law would be under the name of the firm.
The Terms of Engagement would be between the client and Dawsons Law and subject to Our policies and procedures.
The agreed work undertaken would fall under Our professional indemnity insurance.
You could work from home or have your own offices all you need is access to our case management System.
How we pay?
Dawsons law consultants are paid 50% of their profit costs.
The amount paid increases to 60% and then 70% upon profit costs reaching a targeted amount (not time frame limited)
We are right for you are you right for us?
We welcome enquiries from lawyers in most areas of law, except conveyancing and personnel injury.
As Consultants Solicitors you will probably work on your own and therefore to ensure experience we require to have at least 3 years PQE or substantial experience in your particular area of law.
If you are interested email admin@dawsons-law.co.uk