When Lockdown Leads To Relationship Breakdown – Be Advised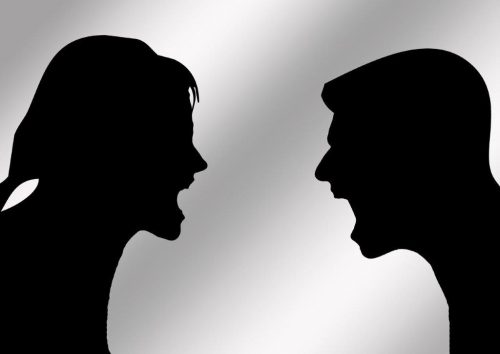 We know as Family Solicitors in the normal days of old, that  spikes occurred in separation and divorce enquiries in September and January, after couples lived in each others pockets on the two weeks summer holiday or through the extended Christmas and New Year period.
The reality is Couples can find it a challenge being together 24/7 and this can lead  to one or both of them reviewing their relationship. Some couples can find such challenges bring them closer together but there are couples who realise spending more time together is enough and separation or Divorce is the only way forward. Lockdown has enforced this reflection for many and with the increase Legal Firms are having in Family Law enquiries it seems this year another separation spike is about to occur.
Couples who were on the brink of a relationship breakdown prior to Lockdown (and since Lockdown) have been denied the face to face support of relationship counselling. Imposed restrictions to family and friends have prevented the ability to vent frustrations, seek advice or have a person of trust to shed a tear too. Add all this to the imposed togetherness has lead to  an atmosphere of suffocation and as lockdown eases so had has the need to escape.
For many people  with a support network around them Lockdown has been difficult due to the uncertainty as to when lockdown restrictions would end . So for those living in each other pockets, feeling isolated, with no immediate support network  has made the process of separation so much more difficult physically and mentally.
Private telephone and video calls or online searches to gain facts and support on separation and divorce have been difficult for people due to lack of household privacy. Even the support network of family and friends to discuss difficulties with has been absent for a variety of reasons and the feeling of not wanting to burden others with their relationship problems has led to additional support isolation, knowing that other people in other households are face a raft of personnel challenges too.
Now that restrictions are being lifted, it is easier to meet up with friends or family to provide that additional support and although there has always been the option of leaving a household for a cooling off period, the practicalities of doing so when children are involved, or travel or expense has not always allowed for such action
Now businesses are reopening information should be easier to seek. You are able to now gain advice again face to face with many firms adapting to allow for telephone appointments and video appointments also.
At Dawsons Law we offer First Appointment Free to give those who are considering separation or divorce to receive general legal advice as to how they could proceed. We are conciliatory in nature and therefore would be able to signpost to mediators if required. There are many considerations upon separation which a Family Law Solicitor. These can be in relation to Children, The Process of Divorce, Finances and Matrimonial Home Rights.
If you wish to seek advice in relation to separation and divorce, please do not hesitate to contact Dawsons Law 01603 327280 or book an appointment with our Family Solicitor Sophie Mitchell who will be able to advise either face to face, via video call or via telephone.