LASTING POWERS OF ATTORNEY – Its All In the Capacity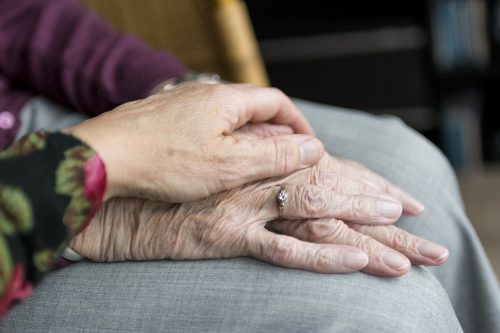 Many of us are aware that a Lasting Power of Attorney is a useful legal document to have in place. Lasting Powers of Attorney, or "LPAs" (as they are often called for short) allow individuals whom you have chosen and trust, to be able to act for you and express your wishes if you are no longer able either to manage your financial affairs or to communicate decisions about care or medical treatment you receive.
In order to be able to make an LPA – either one relating to your "Property and Financial Affairs", or an LPA regarding "Health and Welfare" decisions – a person (known as a "Donor") must understand the nature and effect of the document they are signing. This means that the Donor would need to appreciate the important features of a LPA, for example, that the LPA would take effect immediately (unless the Donor stated in the document otherwise) and would remain in place even if the Donor lost mental capacity to understand or make decisions which are covered by that particular LPA.
The Donor would also need to understand that the document allows another to make decisions or communicate with others about decisions affecting them. This person chosen by the Donor to make decisions is called an "Attorney". An Attorney must try to involve the Donor in the decision making process as much as possible, even if it is doubtful whether the Donor understands.
A Health and Welfare LPA allows attorneys to make decisions about where the Donor lives and the care that they receive (at home or in a residential setting) – but only if a Donor was not able to make or understand those decisions themselves. Under a Property and Financial Affairs LPA, if a Donor became unable to manage their finances (for instance, because their memory was impaired), then the attorneys would be able to apply for benefits, pay bills and invest money on the Donors behalf.
Ideally, we would all make Lasting Powers of Attorney when we are fit and well, so that they are in place for later in case we need them. The misconception is that LPAs are simply documents for the elderly, but what if you are middle aged, and you have a life-changing accident which leaves you unable to make decisions? Do you know who you want to appoint to make those decisions for you? Do you know what instructions you would want your Attorneys to adhere too? These could be simple acts such as continuing to buy gifts for "loved ones" on their birthday, only wanting to eat vegan food, keeping your charitable or political donations continuing or more complex issues such as deciding who should make decisions regarding any life sustaining treatment you receive.
The ideal scenario for any Donor is that an LPA may never be used! Wouldn't it be great if we all maintained our mental and physical capacity throughout our lifetime? However an LPA's true value is in being ready and available to use if required, and in the peace of mind it gives to the Donor is that the person or persons they have themselves chosen will be able to make the decisions that need to be made. Without a valid LPA in place, the person chosen to help the Donor with decision-making would have to be appointed by a Court under a Deputyship Application. This is a longer process and – not surprisingly – costly. Instructions and Preferences of the Donor in respect of care and finance decisions will not have been recorded by the Donor in the absence of an LPA. Therefore the appointed Deputy would have to make such decisions without guidance from the Donor.
It is not unusual that a person needing an LPA is may have borderline capacity or fluctuating capacity and therefore a formal assessment is required before the LPA can be entered into Unfortunately this can mean that in some circumstances, it is not clear whether or not someone has the mental capacity to understand the nature and effect of making an LPA. And when it is unclear or capacity is lost then a person loses the ability to "choose" their attorney and the Court then can become involved to appoint one.
We have experience in establishing whether vulnerable clients are able to make LPAs by applying the legal tests for mental capacity. If necessary, we will advise that we refer the matter to an independent specialist, who can carry out a formal capacity assessment and provide a written report of their opinion. This could be relied on by the attorneys in case it is later claimed by others that the person did not have the capacity to appoint them to act. This is often useful in situations where a family is divided over who would be the best attorney or attorneys for a parent who has lost mental capacity.
Unfortunately, due to the nature of some illnesses which involve a gradual loss of mental capacity, it may be that making an LPA cannot be entered into, as the person is not able to understand what they are signing and how it would affect them. If this is the case, we can advise about the next steps to be taken to protect that person's finances and wellbeing. This involves an application to the Office of the Public Guardian for an individual to be appointed as a Deputy for the vulnerable person. We can guide you through this process, making it less stressful for all involved.
At Dawsons Law preparing LPA's are on a Fixed Fee Basis. We also can advise on instructions the Donors should leave to the Attorneys in the LPA, such instruction are bespoke to each Donor.
In an LPA the Donor requires a Certificate Provider to confirm they have capacity, understand the effect of the LPA and are not acting under duress. At Dawson's Law we also can provide a Certificate Provider Service. For more information call 01603 327280
We are proudly solicitors at the heart of the community.
Written By Susannah Parr and Salena Dawson