How to make a Will with Dawsons Law during a pandemic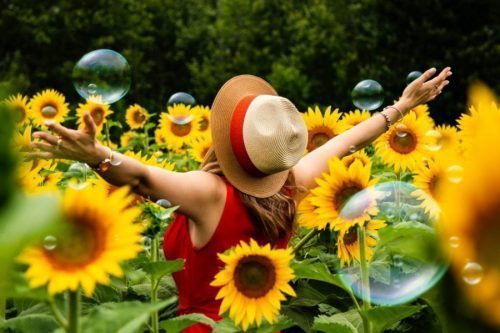 The immediate Government Restrictions on Individuals and Businesses in March 2020 meant we were required to immediately implement new ways of taking instructions and ensuring documents produced are executed correctly. We were required to adapt quickly because our Community continued to support us, and we dealt with an influx of Wills and Lasting Powers of Attorney instructions.
At the same time, we were required to adapt our own way of working to support Our Team to work from home, self-isolate or be at home for childcare reasons. As a small firm we were able to adjust quickly.
We realise this is currently a brave new world and as such we would like to share with you how we are able to prepare your Will during such restrictions.
Instructions: In order to protect both our Community, Staff, and Clients we have taken the decision to have a locked office door policy. But this does not mean our office is closed and we can still see clients face to face to give us instructions. We ensure that we only see one Client in the office at any one time, sitting at a distance apart and we ensure we cleanse surfaces, chairs and door handles before and after each visit.
Since the restrictions we have also arranged appointments with clients to be conducted by telephone and video link. We have used Zoom, WhatsApp and Facetime. This has been a great success and we will continue to offer this service, even after the restrictions are removed.
Appointments for Wills can last up to one hour. We ask you what you would like to achieve and then various other questions so we can advise fully before your Will is prepared.
Preparation of Will:
We then prepare a draft Will. This is sent out to you to read in your own home and at your leisure. The purpose of the draft is to ensure we have got your instructions correct and your Will is prepared as required. It is at this time any corrections can be made or additions or amendments in accordance with you Original Instructions. Here we ask you to pay particular attention to the spelling of names and places.
Your draft Will is accompanied by a letter from us explaining in a straightforward manner the contents of the draft Will.
We will only prepare your Wills for signing once you approved us to do so. This may be after a couple of drafts. This will give peace of mind your Will is as you require it.
Signing:
We can still see you for your Will to be witnessed at our office. We do this minimising contact. This is particularly important for those of our clients who are elderly or particularly vulnerable to the virus. We ask that you bring your own pen. Again, we will only allow one client in the office at any one time so we manage our appointment to ensure no unnecessary contact with others and to allow time for cleansing of the office surfaces etc in between clients.
Alternatively, we will send your original Wills to you so you can secure signatures at home. We ensure the Will signing page is self-explanatory and we provide a Will Specimen Sheet to assist you. Your witnesses must be present at the same time when you sign your Will. This can be done whilst socially from you and we suggest your witnesses bring their own pen.
Our staff have home working facilities so even If not in the Office they can take instructions and prepare your Wills. We remain open and remain at the Heart of the Community 01603 327280